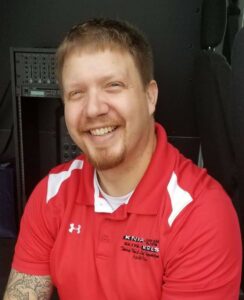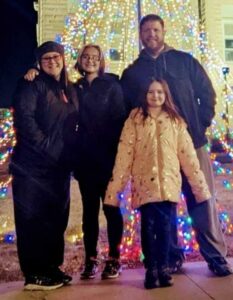 The Knoxville Chamber of Commerce Board of Directors has named Nathan Sage as its Executive Director. He will begin his role on May 30.
"Nathan possesses many of the qualities that are required for our Executive Director to be successful—leadership; relationship building; storytelling; and most importantly, a passion for Knoxville," said Tracy Russell, President, Knoxville Chamber of Commerce Board of Directors.
A former Non-Commissioned Officer in the USMC and U.S. Army, Nathan graduated from Kansas State University with a degree in Journalism and Mass Communications and a minor in Leadership. Prior to his role as Market Director for KNIA/KRLS in Indianola, Nathan served as News Director and Advertising & Marketing Executive for the radio station in Knoxville.
"Nathan has developed many relationships with business leaders and community members through his previous roles," said Russell. "As we strengthen our partnership with the City of Knoxville and other entities to align our initiatives and messaging, Nathan's storytelling abilities will aid in our efforts to promote Knoxville to visitors, new businesses and residents looking to make Knoxville home, and to our own residents."
With summer as one of the busier times for the Chamber, Sage will hit the ground running as the community prepares for the 62nd NOS Energy Drink Knoxville Nationals presented by Casey's. Among many of the projects and events throughout the summer, the Chamber organizes the Nationals Parade and manages the race fan parking at Youngs Park.
"I am incredibly excited for the opportunity and to help lead Knoxville and the Knoxville business community for years to come," said Sage.
The Chamber office will be relocating to a newly remodeled space at 107 E. Main. The office is expected to open in June.