2023 McKay Group Nationals Parade
Presented by Knoxville Chamber of Commerce
Saturday, August 12, 2023 at 11 a.m.
Entry deadline: Friday, August 4th, 2023
The McKay Group Nationals Parade presented by Knoxville Chamber of Commerce is a celebration of sprint car racing's biggest event of the year and the community that has embraced the sport in order to be titled the "Sprint Car Capital of the World."
Make a morning of it in downtown Knoxville by grabbing breakfast beforehand, watching the parade at 11:00 am, then staying for lunch or grabbing a drink at one of our local pubs afterward.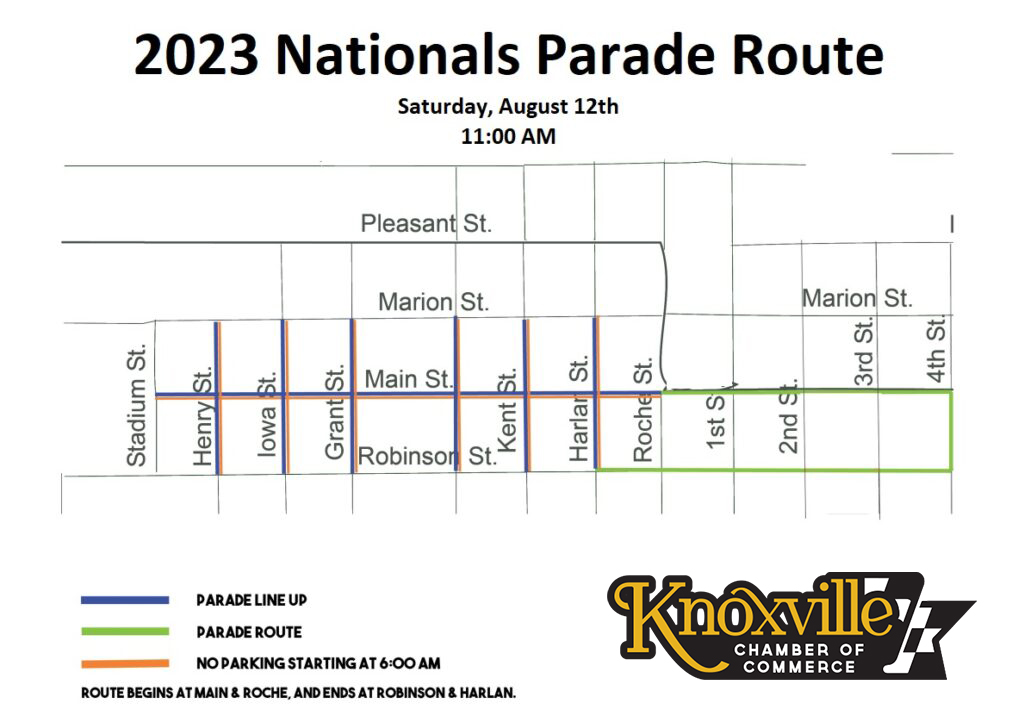 Parade lineup begins at 10:00 a.m. on Saturday, August 12
Parade begins at promptly 11:00 a.m.
Your lineup number is determined by our Nationals Parade Committee to ensure the most entertainment for viewers
We kindly request that you don't throw candy but rather hand it to kids as a safer option
Please no stopping during the parade. All spacing is determined before the parade begins
The parade is approximately 1 mile long from start to finish with 2 turns
You will be contacted at the beginning of August with your line up number and all final details.

For any additional questions please call the Knoxville Chamber of Commerce at 641-891-7912 or email
info@knoxvilleiachamber.com.
This event is made possible thanks to the support of our generous sponsors: