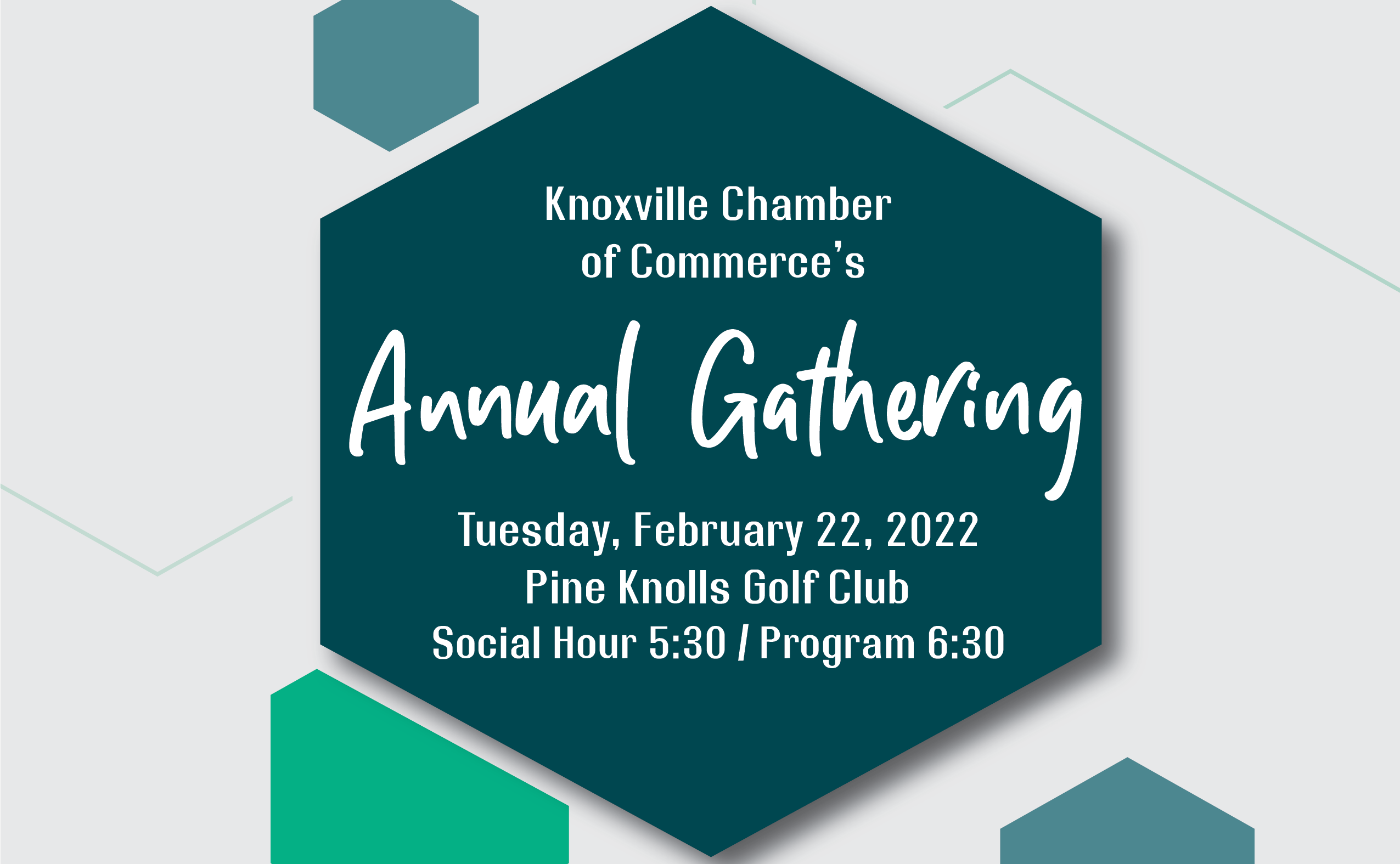 Sponsors Needed for 2022 Annual Gathering
Our 2022 Annual Gathering will take place on Tuesday, February 22 from 5:30-7:30 p.m. at Pine Knolls Golf Club. A formal invitation will be sent to all members soon.
We are looking for sponsors to help make our Annual Gathering a success. If you business is interested in sponsoring, you can download the sponsorship packet below.
The Annual Gathering is a way for our members to gather together as a business community and receive updates from the Knoxville Chamber of Commerce. The Annual Gathering consists of a social hour, followed by a program.